Research
Every year my center publishes drugs studies and with information about the transfer of selected drugs into their mothers milk. Take a look at these drugs and see if you might be willing to participate in one of these studies. They are really easy, just collect samples of your milk every few hours, freeze them,  and send them back to my laboratories. We pay for overnight mailing.
Participate in Research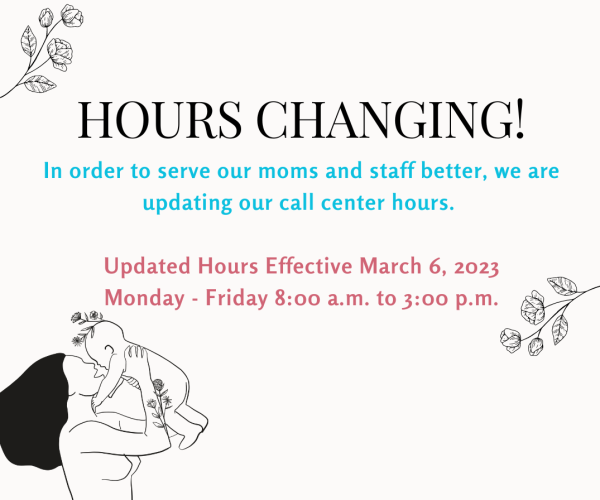 In order to serve our moms and staff better, we are updating our call center hours.
Updated Hours Effective March 6, 2023
Monday - Friday 8 AM to 3 PM